COVID-19 Facility Reopening Cleaning / Daily Cleaning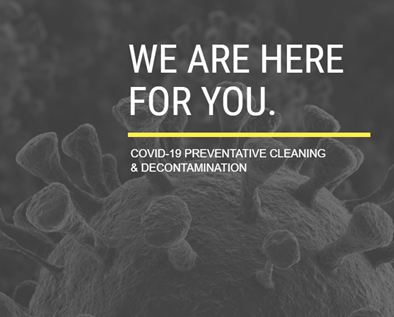 As your business schedules to reopen and return to regular operations, it is important to make sure the necessary precautions are taken. Reentering a facility after COVID-19 requires more than basic cleaning or janitorial services.
Park Union Installed Services, in conjunction with our environmental experts have developed comprehensive cleaning protocols for commercial facilities looking to reopen after the COVID-19 crisis. All of our cleaning and disinfection services use hospital-grade, EPA registered products to the exact manufacturer specifications including mixing and dwell time. This is crucial in providing the maximum effectiveness of the disinfecting service.
In addition, we have developed a Facility Reopening Guide for commercial facilities preparing to re-enter the workplace.
973.366.0345 Billy Harris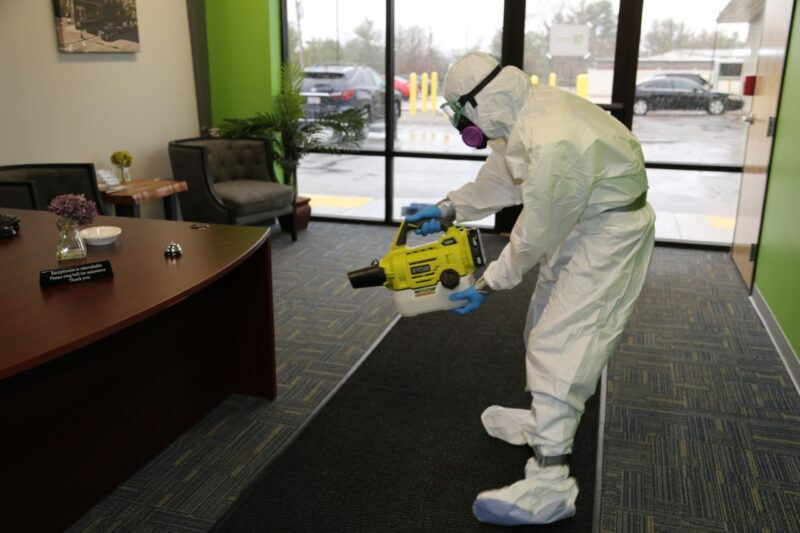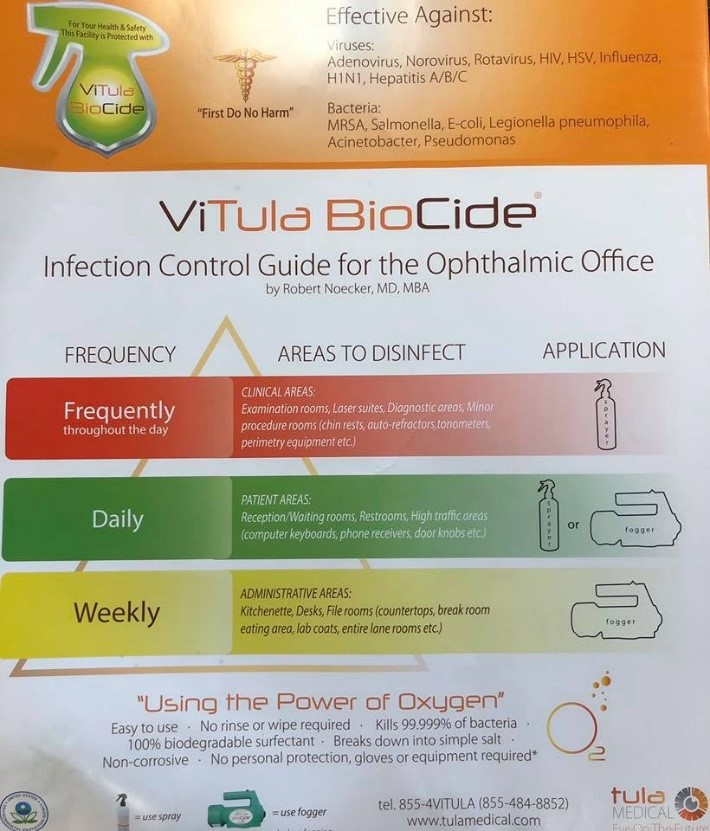 To protect your staff and keep your customers safe, call Park Union Installed Services to disinfect your entire premises every evening by fogging all interior spaces with Vitula Biocide.
Vitula Biocide™
The most powerful, breakthrough medical grade EPA Level 4 rated disinfectant technology in the world….
Vitula Biocide is EPA registered hospital disinfectant cleaner, mold killer, and odor eliminator. Vitula Biocide's formula is non-irritating to the skin. Non-corrosive to most treated articles and NSF certified (No rinse required) for food contact surfaces. Made ready to use, Vitula Biocide kills 99.999% of bacteria, including E.coli, Salmonella in less than 60 sec.
Vitula Biocide has been approved by the EPA for use against SARS-CoV-2, the coronavirus that causes the Coronavirus Disease 2019 (COVID-19). We meet the EPA's emerging pathogen requirements for viruses showing efficacy against envelope and non-envelope virus, both large and small.