Founded on May 22, 1940 in Columbus, Ohio, The QUIKRETE® Companies is the largest manufacturer of packaged concrete and cement mixes in the U.S. and Canada, and an innovative leader in the commercial building and home improvement industries. In addition, QUIKRETE® offers related products through numerous wholly-owned subsidiaries including SPEC MIX®, Pavestone®, Custom Building Products®, Target Technologies®, Daubois® and QPR®. Collectively, QUIKRETE® products are manufactured and distributed from more than 100 facilities in the U.S., Canada, Puerto Rico and South America, allowing for unsurpassed distribution and product depth. The QUIKRETE® Technical center ensures that professionals and consumers alike are provided with the most innovative and highest quality products available on the market.
QUIKRETE® Products
The QUIKRETE® Companies offers hundreds of professional-grade and consumer products including concrete mixes, mortar mixes, cements, concrete repair products, stuccos, waterproofing products, tile setting systems, hardscapes, blacktop products, floor underlayments, sand and aggregates, and other seasonal items. These products have been used on many landmark building and refurbishing projects like the Georgia Aquarium, Frank Lloyd Wright House, National Museum of the American Indian, Georgia World Congress Center, George W. Bush Presidential Center, San Francisco Bay Bridge, and Bill and Melinda Gates Foundation. In addition, The QUIKRETE® Companies boasts a long history of work on sports venues including Gillette Stadium in Foxboro, Mass.; Ford Field in Detroit, Busch Stadium in St. Louis; Comerica Park in Detroit; Coors Field in Denver; and Fenway Park in Boston.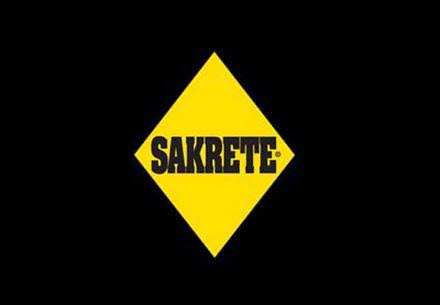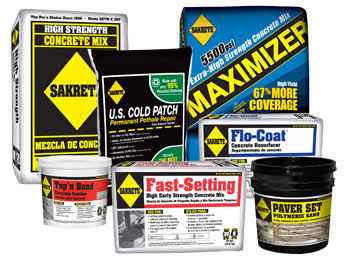 Sakrete is the pro's choice for concrete, mortar and stucco mixes along with maintenance and repair products for concrete and asphalt. Contractors and do-it-yourselfers rely on Sakrete for quality, consistency and proven performance. We can help you complete your project faster and easier with our outstanding product quality and availability along with the best technical and customer support. At Sakrete, we're committed to developing innovative products and solutions to meet your needs. When tackling the toughest of residential or commercial projects, trust Sakrete, the Pro's Choice since 1936.