Choosing an exterior door for your home, business or organization is one of the most important factors in keeping your building secure, stylish and energy-efficient. Reeb® carefully selects and stocks a product mix guaranteed to fulfill any design requirement. Checkout our in-stock 
exterior doors catalog
 or this piece on 
understanding exposure types
 for more.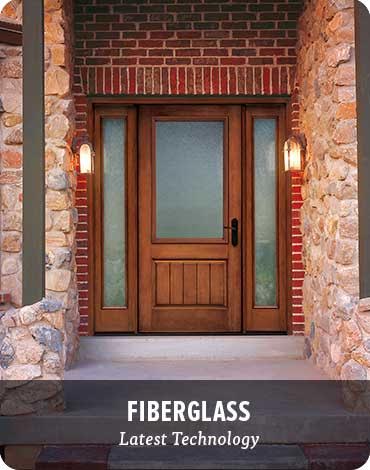 Fiberglass doors combine the best characteristics of wood and steel with the latest technology to create a premium entryway that is secure, weather-resistant, energy-efficient and stylish.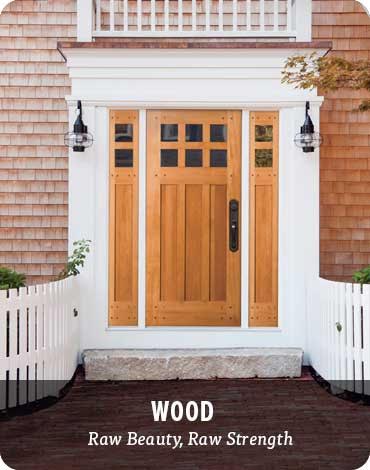 Authentic wood doors feature unmatched options for customization and the raw beauty and warm feel that can only be achieved with real wood.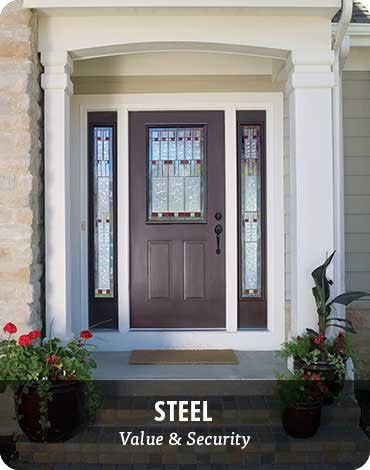 Steel is an excellent option for a low maintenance, cost effective door that is also energy-efficient, secure and won't crack or bow. It's also the most popular way to fulfill fire-rating needs.

Entry Door Systems
Therma-Tru entry door systems are the brand that most builders and remodelers prefer (learn more) . Every line of doors we offer comes with a package of performance that is unrivaled in the industry. With a front door by Therma-Tru, not only will you see an increase in comfort, energy efficiency and performance, you will also see an increase in curb appeal. In fact, you can increase the perceived value of your home just by adding a Therma-Tru entry door system (learn more) . Fiberglass doors simply outperform     wood doors and steel doors . View our comparison chart to learn more. Click below to browse our full catalog of entry door systems.