Whether you're finishing in a small room, an entire house or a large commercial building, we can meet your drywall needs at Park Union. We have a variety of drywall dimensions and thicknesses to meet all your building needs. Because of our partnerships with top industry manufacturers we can offer competitive pricing on high-quality standard drywall materials.
We accept a variety of payment options and have connections to help find the specialty items your job requires. Contact us today for more information on our products or services, to request a quote or to schedule a delivery.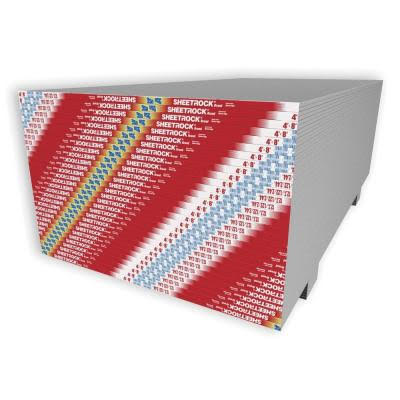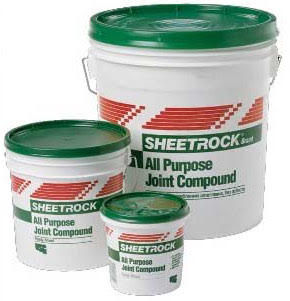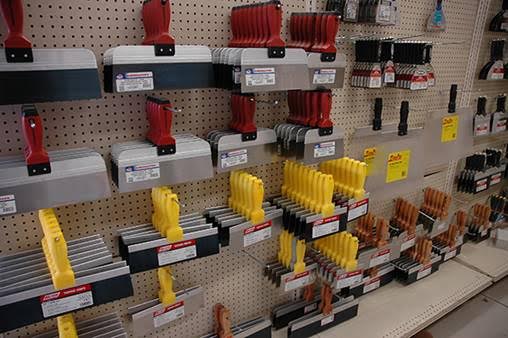 Drywall Description
Gypsum board is the name for a family of panel products consisting of a noncombustible core, primarily of gypsum, with a paper surfacing on the face, back and long edges.The popularity of gypsum wallboard results from a number of factors. First, it takes virtually any decoration-from paint or textures to vinyl and paper laminates. It also lends itself to creative shaping of interior surfaces, allowing the maximum in design flexibility. Gypsum wallboard is an economical alternative to other products. Because it is lightweight, it is easy to handle for speedy installation. With its natural properties, it is durable yet easy to repair. In addition, gypsum wallboard's fire resistance and sound control capabilities further demonstrate its desirability in building systems. Gypsum wallboard is available with a variety of edge configurations. For easy joint finishing, the tapered edge is preferred to provide a monolithic surface. Where joints will be exposed, square or beveled edges should be considered.
Drywall Technical Data
Fire and sound ratings for building systems utilizing gypsum wallboard are dependent on the core type and thickness of the wallboard, its application in conjunction with the component parts, and the manner in which it is applied. Tests for fire resistance and sound transmission, performed by independent laboratories, have resulted in specific ratings for walls/partitions; floor/ceiling assemblies; shaftwalls, stairwells and area separation walls; and columns. For maximum fire resistance and sound control, double layer construction is generally recommended since the additional mass further retards heat and noise penetration. Gypsum wallboard can be installed to both metal and wood framing using nails, screws or adhesives in combination with nails or screws. In many instances, the application will dictate which fastening method is appropriate. Control joints may be necessary to prevent cracking in the gypsum wallboard facing of drywall systems, especially in areas where structural elements such as slabs, columns or exterior wall can bear directly on non-load bearing partitions. To relieve the stresses which occur as a result of movement induced by changes in moisture, temperature or both, control joints are required in both partitions and ceilings.
Drywall Insulating Properties
For purposes of calculation "U" values, the "C" factor for 1″ gypsum board is 1.2; Resistance "R" for 3/8″ board is .32; for 1/2″ board .45; for 5/8″ board .56 and for 1″ board .83.
Drywall Types
Regular Gypsum Wallboard with tapered edges permit smooth joint treatments; surface takes any decoration. Basic recommendations: 1/2″ board for single layer; 3/8″ board for 2-layer; 1/4″ board is regular gypsum wallboard used in remodeling and for sound control in double layer applications. This board is also available in 54″ widths.
Firecode Wallboard is manufactured with a type X core to achieve fire resistance ratings when used in recommended systems. It is available in 1/2″, 5/8″, 3/4″, and 1″ Shaftwall liner.
Gypsum Sheathing is used as an underlayment on exterior walls. Finish materials are applied with fasteners through sheathing into studs or furring strips.
Exterior Ceiling Board is designed to provide, in a gypsum ceiling panel, the extra resistance to moisture and sagging required to meet protected outdoor conditions.
1″ Shaftliner is used as a component in the shaftwall system, in area separation walls and in solid separation walls and in solid gypsum partitions. The product has moisture resistant green paper on both faces.
1/4″ High Flex Wallboard  is specifically designed for radius construction such as curved walls, archways and stairways. It can be used for both concave and convex surfaces. 1/4″ High Flex is typically applied in double layers.
1/2″ High Strength Ceiling Board is designed to resist sagging equal to 5/8″ gypsum wallboard. Installed perpendicular to framing, span can be up to 24″ o.c. Can be decorated with spray textures and will support insulation.
Plaster Board is designed as the substrate for interior plaster finish. It is available in 3/8″, 1/2″, and 5/8″ Fire Code.